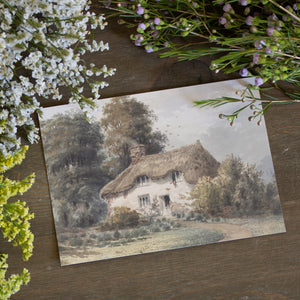 A sweet little cottage nestled among the trees. Wouldn't you love to escape here to experience the simple cottage lifestyle for a while?
Giclee fine art print on high-quality, thick matte paper with a subtle watercolor texture.
*Please note that, depending on the size you choose, prints may be cropped slightly different than the print shown.